Launching A Business With A Fur Baby In Tow
Just like with a human child, it can be difficult to leave your animal companion in the care of others, but sometimes it's a must. The Kennel Directory can take the worry out of the process by connecting you with helpful caregivers. Visit the site for more information.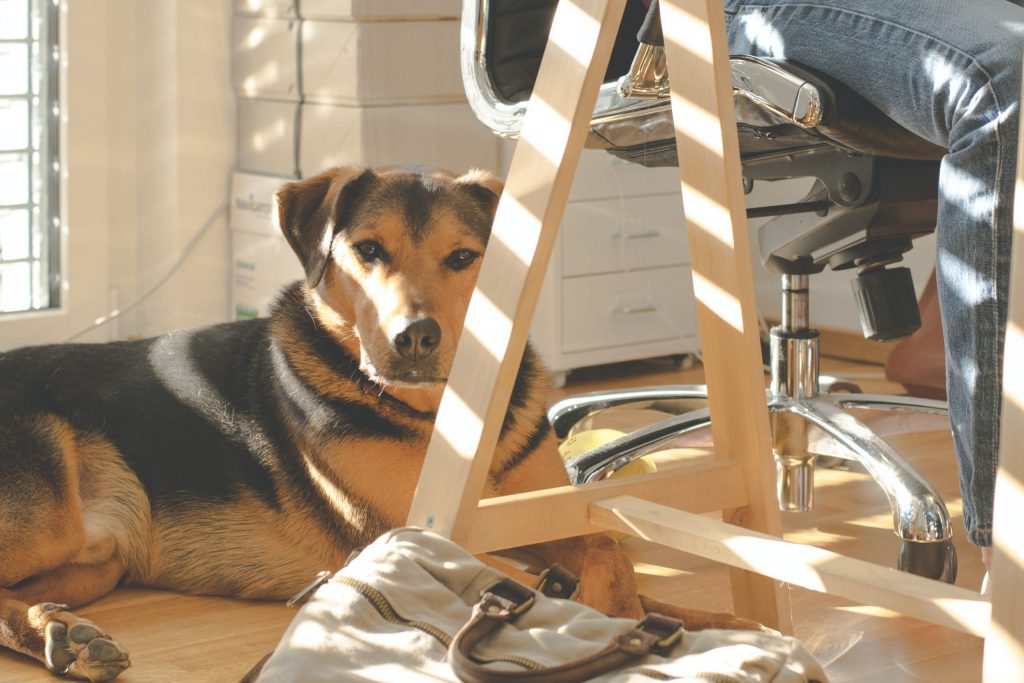 Image: Pexels
Launching A Business With A Fur Baby In Tow
Starting a new business and welcoming a pet into your life are two significant, emotionally-packed events. To ensure you're giving each the time and attention they need, you'll want to plan and prep in advance. In addition to preparing, you'll be wise to look for best practices around how to simplify both pet care and business-building so you don't get overwhelmed. The Kennel Directory can aid in this respect by helping you find reliable, experienced care for your new family member when business calls and you need a safe and comforting caregiver.   
Get Your Business Established
Start-up is often the most time-consuming phase of business ownership, and a bit of organization can make it a smooth process. For example, take care of regulatory matters up front. Get a business license, chart your path with a business plan, and utilize an online formation company to help you form your limited liability company, or LLC. An LLC will protect against some types of liability, give you flexibility, and provide advantages around tax time. While you can pay a pricey attorney or do the work yourself, a formation company takes away the hassle factor. All states differ in how they regulate LLCs, so learn yours in advance.
Get Ready For Your Pet
It's never wise to bring a pet home on a whim. You need to take your time, do your research, and ensure you're finding a good fit for yourself, your family, and your lifestyle. To make the transition to your home a comfortable one, have everything in your house ready before introducing your fur baby. The American Humane Society recommends pet proofing your home as necessary, especially if you need to install baby gates or a pet door. Have bedding, toys, food, and necessary supplies in place, and carve out a bit of time for bonding and training. 
Your pet will be nervous at the beginning, and having one-on-one time with you will ease the process. Have services lined up and ready to go too, like a vet and a pet sitter, or an on-call pet walker for when you can't be there yourself.
Manage Your Time
Setting a schedule is essential in both business start-up and pet raising – and especially important when you're managing both at once. Get into a regular routine with work and home, including regular sleep and wake times, meal times, and activities, like walking. Having a well-planned day will help business operations go smoothly, and your pet will settle in better by having this type of stability. 
Of course, business may occasionally take you off schedule, but having a reliable pet daycare or kennel – especially one close to your workspace – can be a big help. Like your other types of prep, scout out appropriate services before you need them so you're well prepared.   
Use Tech To Your Advantage
The right technology can be a great asset in both your business dealings and your pet ownership. For example, apps that track your time, manage your calendar, and allow you to work remotely provide a good deal of flexibility; likewise, keeping track of your pet's health, eating habits, and even remote monitoring via video cam can all give you  peace of mind. Top Dog Tips has recommendations for pet first-aid apps, which can literally be a lifesaver.  
Low-tech is also useful in many ways – for example, setting up a cozy space in your office for your pet to join you at work, or throwing a ball in a park. These are good ways to bond, reenergize, and successfully manage a business start-up with your new companion. 
Advanced planning paired with unconditional love can allow you to successfully balance work with becoming a pet parent. Reach out for help when you need it, either at work or at home, and take time to enjoy both of your endeavours.