Bernedoodle Puppies For Sale (My 5th Baby)
Let's Get a Bernedoodle Puppy:
Some words I thought I would never have come out of my mouth "Lets get a dog". The journey to find our 5th baby Bailey ended in a quaint little town in Norwich, Ontario.  We found our Bernedoodle puppy at a very family orientated kennel, which was how we knew Bailey was well taken care of and ready to join ours.
A stay at home mom of 4, I was never looking to add more work to my day. My oldest child, Derek, is 16 and spends his day with his phone in front of his face. He has asked me numerous times for a cat. He LOVES cats. But, with the allergies in our house a cat wasn't in his future… Until he moves out on his own.
My twins are 10 years old. Mark and Alex are just starting to get curious about electronics and weaning away from the once loved toys. Which is great for me in one sense… Less to pick up around the house. They both have high energy, walk, bike and are outdoors as much as possible. So seeing them start to become screen hogs made me cringe.
The youngest in the house is Meredith. She is 4 years old going on 10… Her energy is sassy and wild. When we are in the yard she plays with the neighbours dog through the fence. Just dipping those little fingers through the posts to get a slobbery kiss.
That was when I thought "We need another family member".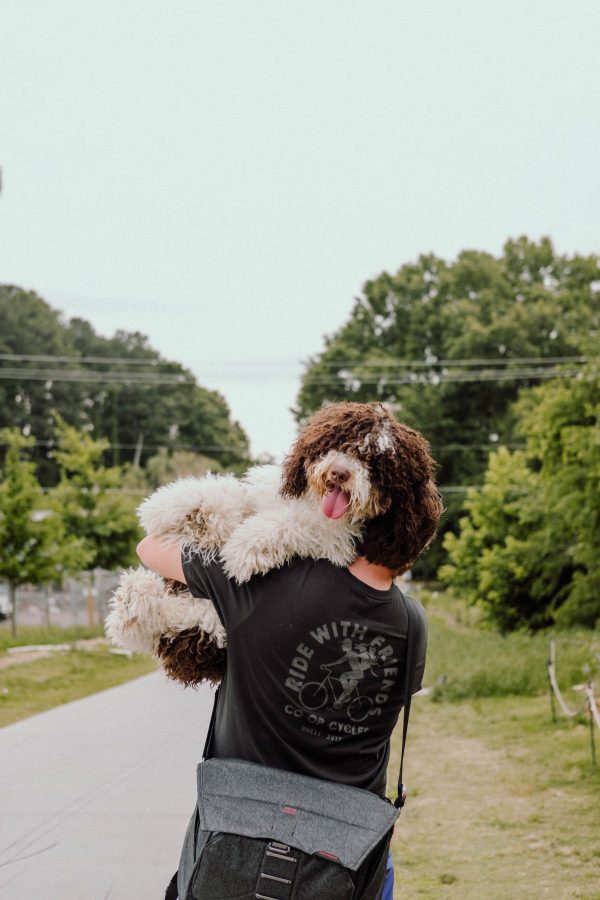 Choosing A Dog Breed
Sniff Sniff Sneeze
Once I had convinced my husband into getting onboard with a new family member I started searching for our new pup. Having a few of us with allergies I wanted to make sure I was finding the least shedding and dander dusting breeds. I was pleasantly surprised with the amount of hypoallergenic dog breeds there are.
The top breed of dog on most lists and searches was the doodle. The doodle can be cross bred with other breeds of dogs and it helps with that mix being more allergy friendly.
Puppy Size Matters
Choosing a size of dog was pretty easy. We knew we didn't want a small dog. Our family is active and want a dog that will be good for long walks and lots of playing. Large… No thanks. Our family fills the house more than enough.
Bernedoodles are a good medium sized breed. Still can sit on a seat for car trips, lay on our bed if we so choose, doesn't block the walkways in the house and big enough to feel protected when walking the neighbourhood. Also, my children's hugs won't smother her like they would with a small pup.
Family Friendly Bernedoodle Puppies
We are a hands on busy family that will be loud, erratic and go-go. So finding the right dog breed for this environment was crucial. Sure it would be easy to just pick the cutest pup and not blink twice at the thought, but that wouldn't be fair to the dog. Like humans, dogs have personalities and preferences.
We settled on the Bernedoodle dog breed because it is a dog that is great with families. AKA little humans. I wanted to be reassured I was going to be giving my children a dog that wouldn't be afraid of their affection or stirred up and barking because they are always jumping around.
Finding An Ethical Kennel
There are many different ways you can find your fur baby. Make sure to do some research before you head out the door. I was slightly overwhelmed with this part of the journey. I always see social media posts about people saving animals from shelters. But there wasn't much give in that choice with our allergies. So our options were –
Animal Shelter/Rescue
Pet Store
Online Buy/Sell
Breeding Kennel
Animal Shelter/Rescue
Everyone always wants to have the best story about how they found their new dog. Dogs with a history and saving them from an abandoned life will give you just that. Not only are you giving your dog a second chance at a great life, you're teaching your kids a great lesson in life. But when you are searching for a specific breed of dog that is hypoallergenic and family friendly, the options here are by chance.
Pet Store
As a child you will remember visiting that super adorable pet store full of furry babies and exotic critters. They look well taken care of, clean and happy. But, most animals in a pet store actually come from mills. Tight crates and abused animals can be risky to bring into a home with kids. The animals tend to be sick and live shorter lives. So make sure to ask for a good background check on your pet.
Online Buy/Sell
Just like anything online… there are shady, untrustworthy sellers. Some sellers may be able to show you their home and the puppies parents. Also ask for the veterinary records, up to date vaccines and deworming papers. Seeing the environment where the puppies were bred is also crucial.
Breeding Kennel
Breeding kennels are the more ethical way to purchase a puppy. This route will give you a history of the parents and the veterinary history. Breeding Kennels also have healthy pup guarantees and policies in place. If you have found a kennel with those qualities, look at their environment next.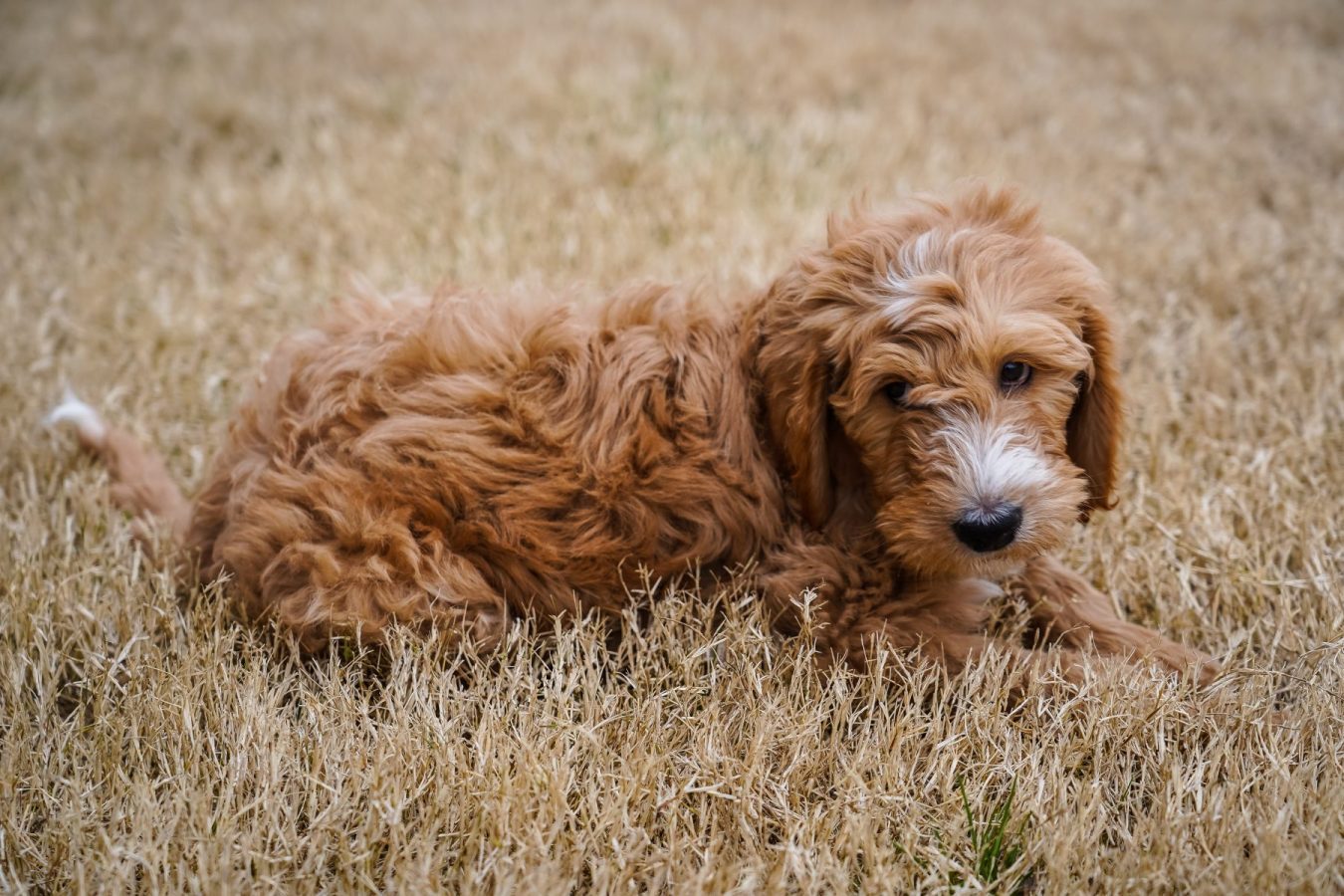 Bringing Home A New Bernedoodle Puppy
The Perfect Storm
Bailey was definitely the missing link to our kids lives. A week into having our new fur baby and the kids were detached from their devices and outside again. They were helping with the chores, training and walks with Bailey. I was very impressed with how well we all adapted to this new life.
Our Bernedoodle dog was so calm and loving. The list of "To-Dos" from the dog breeding kennel helped us tremendously. Routine, vitamins and nutrition were very important to them for their dogs.
Even better, we all slept well with no sneezing or watery eyes. And took turns with Bailey in our beds…